To ensure that your car is running at its highest potential, you need a battery that is working well. With that being said, each car battery only has a certain amount of power in it, so it will eventually need to be replaced. Batteries are also easily damaged due to a number of different factors, and repairing them before the damage gets worse can save you from even more damage and more costs in repairs. For battery service in Waldorf, schedule your next appointment at Waldorf Dodge.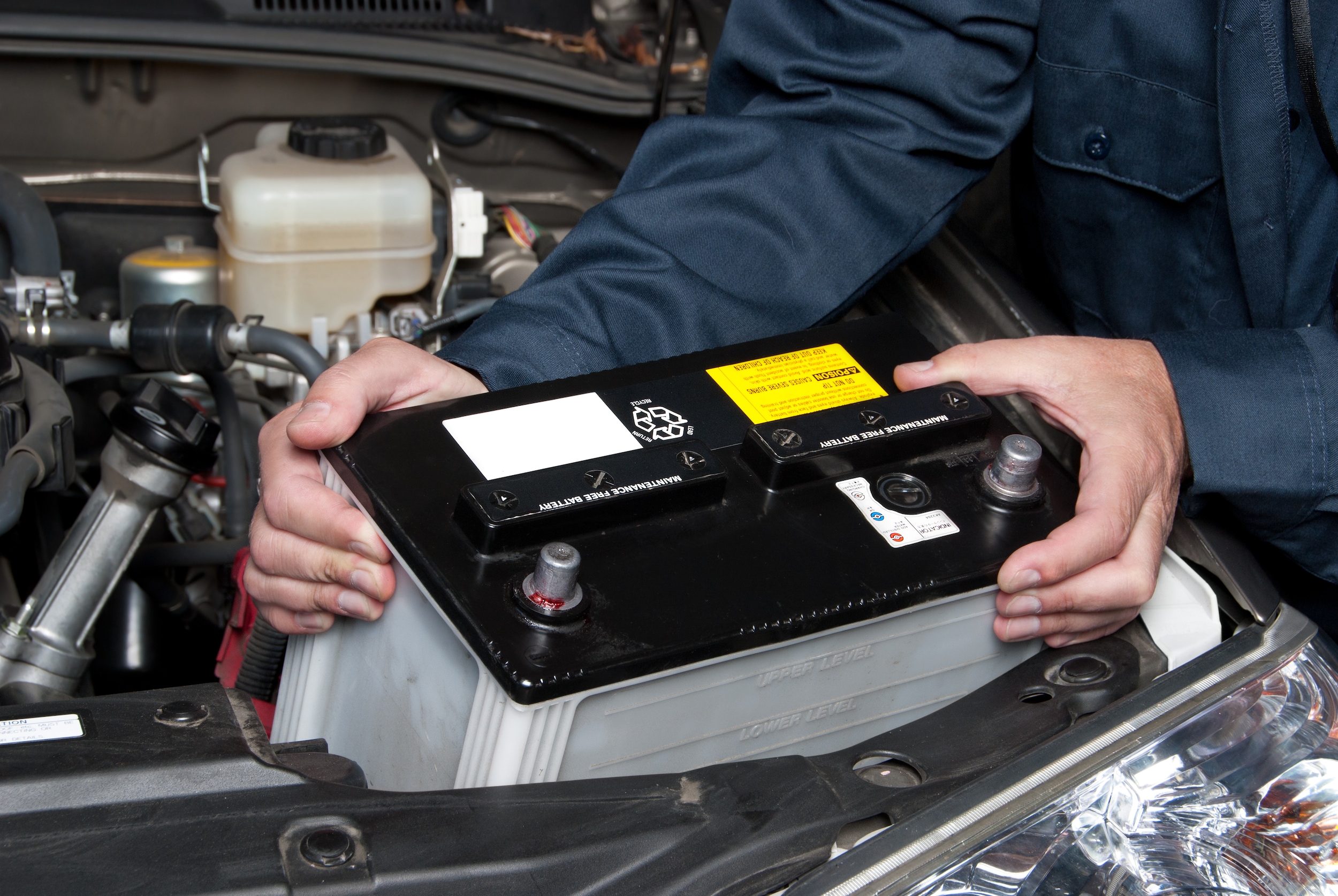 When you get your battery repaired or replaced, it's important that a professional automotive technician handles the service to make sure that it is done correctly. At the service center at Waldorf Dodge, we handle battery repairs and replacements on a routine basis, so you can be sure that when you take your battery to us to have it repaired or replaced that it is in the best care possible.
The service center at Waldorf Dodge wants to see the residents of Waldorf get the most life out of their battery as possible. Most individuals don't take proper care of their battery which leads them to getting replacements more often than necessary which costs more money. To make sure that you're taking proper care of your battery, you should follow Waldorf Dodge's battery tips.
1. Clean off battery corrosion.
When you overcharge your battery, sulfuric fumes are emitted, which when combined with the lead of the battery post, forms corrosion on the outside of your battery. This corrosion is visible and looks like white powder. The corrosion is non-conductive and when you don't clean it off of your terminals, it inhibits your vehicle's ability to start. What's even worse is that if not cleaned, the corrosion can spread throughout your entire battery, forcing you to purchase an entirely new battery.
2. Let your car run before using its electronics.
When you let your car run for a minute before starting up your car's accessories, it allows your battery to establish a charge from your alternator. When you quickly turn on your car's electronics, such as your radio, defrosters or seat warmers, without a charge built up, there is more potential for your battery to drain quicker that it should.
3. Make sure your battery is secure.
When you install a new battery, it's very important to make sure that it fits tightly into your car's battery tray. If it isn't, vibrations from driving will cause physical damage. Every time you hit a pothole or a bump in the road, your battery has the potential to short circuit and cut off all of the power to your car. Enough damage to your battery from improper installation can lead to damage to your vehicle, and not just your battery.
If you want to make sure that your battery is working properly or installed correctly, Waldorf residents can take their vehicle to Waldorf Dodge where a trained professional will take proper care of it. We can handle a number of battery repairs and we will make sure your battery is working at its highest potential. Schedule your next battery service appointment with Waldorf Dodge online.