Those of us who are in businesses that require frequent transportation or towing and hauling significantly large loads of cargo, you need a vehicle that you can depend on. In fact, the vehicle that you choose for your business could be one of the most important factors to guarantee that your job will be completed properly and in the right time.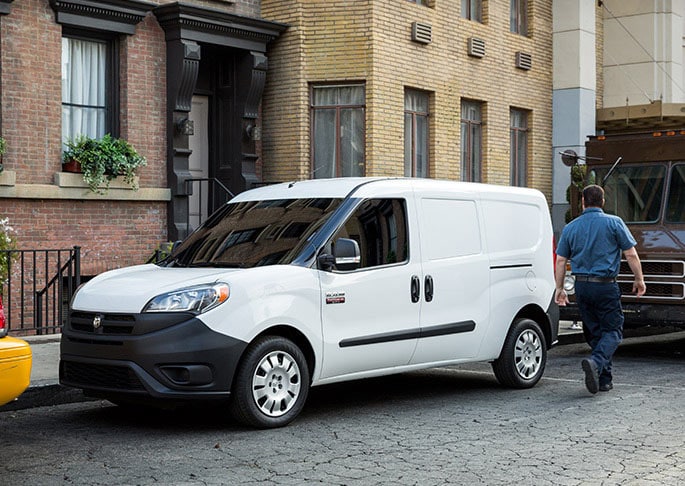 At Waldorf Dodge RAM, we supply the working residents of Brandywine, Annapolis and Lexington Park with vehicles that are properly equipped for their work needs. Individuals depend on their RAM vehicles and can count on them for any project that they might have.
If you're looking for a new vehicle for your work needs, take a look at our list of the best RAM vehicles for your business.
ProMaster Cargo Van
The Ram ProMaster City Cargo Van is the perfect van if you're planning on moving a large amount of cargo. With 460 cubic-feet of cargo room, the ProMaster can hold a maximum payload of 4,440 lbs and has a maximum towing capacity of 5,100 lbs. A standard V6 engine gives you 280 horsepower so that you can have the power to haul and tow all of the cargo that you can fit inside of the van. A rear back up camera lets you back into any loading dock, and a 36-foot turning diameter gives you surprisingly precise handling for a cargo van of its size.
RAM 3500 Laramie
The RAM 3500 Laramie is the largest pickup truck in the RAM family. With an available 6.4 liter HEMI V8 engine, the 3500 Laramie has a maximum towing of 29,230 lbs. and has a maximum payload of 6,930 lbs. It's perfect for those really demanding jobs or when you need to tow a substantial amount of weight. It's also very easy to maneuver with a rear park assist system.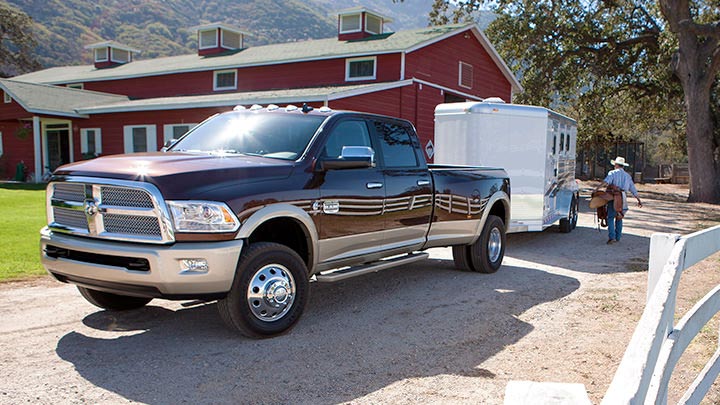 Your RAM 3500 Laramie also has an available Dodge UConnect system, which turns the truck into a WiFi hotspot. Now, along with towing and hauling maximum loads, you can communicate in the most effective way possible and take your work site with your on the road.
RAM Chassis Cab
The RAM Chassis Cab lets you choose your specific upfit for your specific job. Whether you need a vehicle for towing, dumping or for maximum cargo, have the opportunity to select your upfit gives you the customization that allows for the most efficiency. You can choose from ambulance, refrigeration, mechanical or landscaper outfits among many others. The RAM Chassis Cab is the perfect vehicle for a wide range of duties and tough jobs.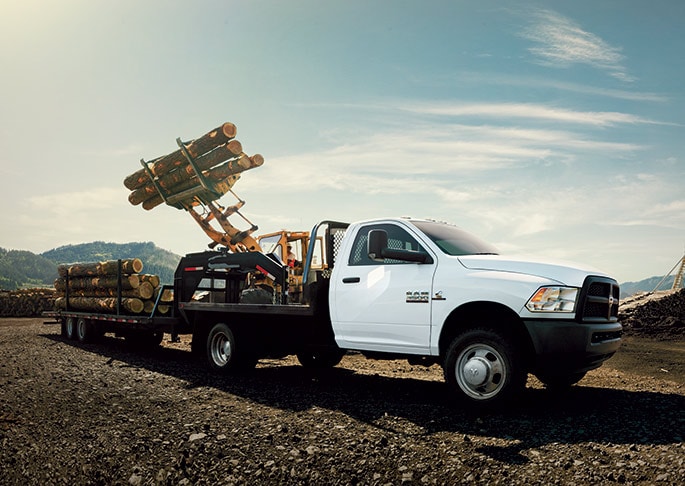 No matter what type of job you need to have accomplished, there is a RAM vehicle that can help make sure it's done properly. No matter how tough the task is, RAM vehicles are built to provide maximum towing and hauling power with strong engines to back it.
Residents of Brandywine, Annapolis and Lexington Park can find their next great work vehicle at Waldorf Dodge RAM. Stop into our showroom today to learn more and to take one out on a test drive.