To ensure the safety of you and your passengers, it's crucial to have your brakes checked and repaired if necessary. You need your brakes to work properly so you can stay safe while driving and reduce the chances of getting into an accident.

Residents of Brandywine, Annapolis, and Lexington Park can schedule a brake check at Waldorf Dodge so the technicians can make sure your car's brakes won't experience any problems when you're out on the road.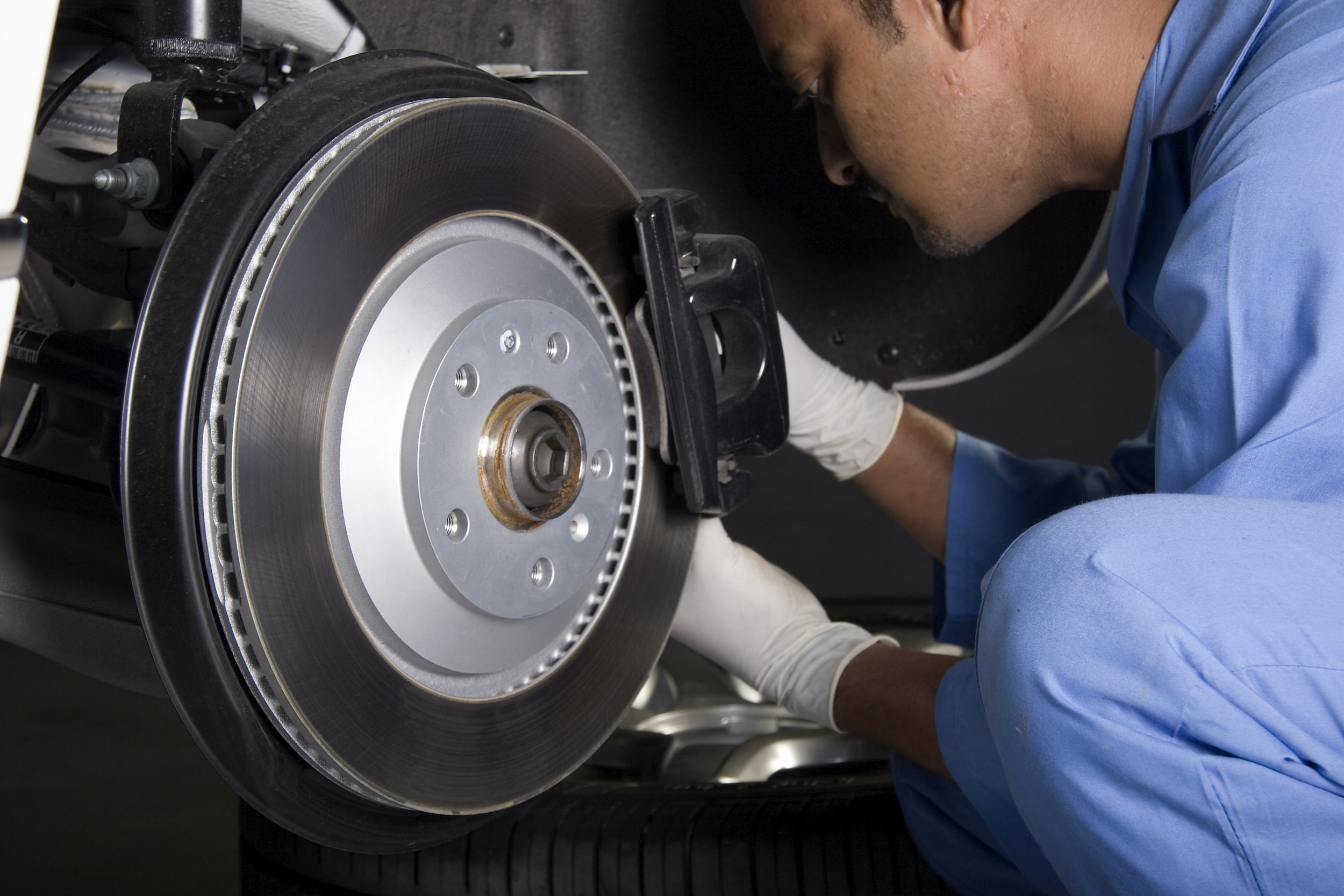 Like any part in your car, your brakes wear down over time, which is why it's important to get them serviced. Your pads, drums, shoes, and rotors need to be serviced so you can continue to have brakes that respond at the optimal level. Because of the rigorous tasks that brakes endure, along with the heat and friction they're exposed to, damage to your brakes can occur frequently and be severe.
Waldorf Dodge specializes in several different brake services, so we can properly examine every part of your brakes to find exactly what the problem is. However, there are numerous signs that you can look out for to tell if your brakes are having any problems:
·         You notice a grinding sound when you apply pressure to your brakes.
Your car jerks or pulls from side to side when braking.
Your brakes aren't functional or aren't working as well as they should.
Your brake pedal is either too easy to push or gives too much resistance.
You notice that brake fluid is leaking from your vehicle when it's parked.
Identifying these signs can help the service professionals diagnose the problem quickly. When you notice these symptoms with your brakes, there could be several different things wrong. You may need to have your brake shoes and/or your brake pads replaced. You may need to have your brake rotors or brake drums resurfaced. Or the problem could be as simple as putting new brake fluid in your vehicle.
No matter how big or how small the problem with your brakes may be, it needs to be fixed to ensure safe driving. Noticing the symptoms lsited above and trying to ignore them or hopinh they go away isn't worth the risk. Making sure that your brakes are working well will give you piece of mind when you're out on the road.
If you live in the Brandywine, Annapolis, or Lexington Park community, Waldorf Dodge is your number one choice for the best brake services in Waldorf, MD. Because our staff is a group of highly trained group of individuals who only work with top-tier parts and equipment, you can feel confident knowing your vehicle is in our hands. And because we know how important brakes are for your well-being, you'll get the best quality care and service when you bring your car to us.
Along with brake repairs, the service center at Waldorf Dodge provides a variety of different automotive repairs. So if you need an oil change or tire rotation as well as your brakes checked, we've got you covered. Schedule an appointment with us today!