At Waldorf Dodge, we offer numerous types of services for your car or truck. Our Dodge service department of highly-trained automotive technicians are devoted to providing your car with the best service. One of the services that we provide the Brandywine, Annapolis, and Lexington Park communities is a standard oil change in Maryland.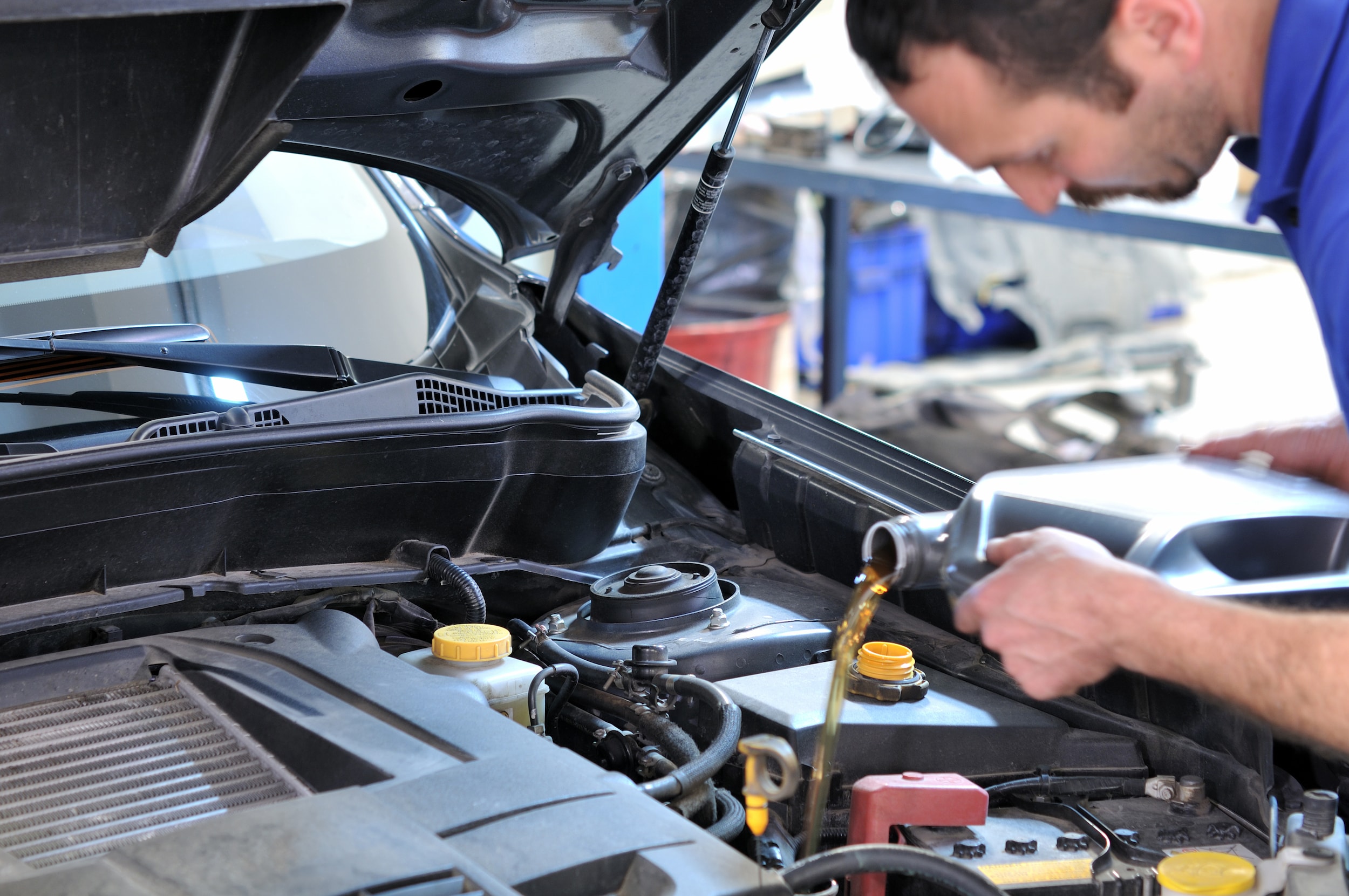 Most drivers put off their oil changes and think that it's no big deal. Unfortunately, these drivers usually wait too long and their car can become severely damaged, forcing them to undergo further car repairs that are more expensive that just a simple oil change. We are here to help you understand what your oil does and just how important it really is to your car. Schedule your oil change appointment today. 
What your oil does is essentially keep your engine components working smoothly together. It draws heat away and lubricates your engine, thus reducing friction and saving gas. It can filter our debris between any two working parts so they can work more efficiently. Schedule an appointment online to get your oil changed in Waldorf, MD. 
Your oil is supposed to be changed about every three months or every 3,000 to 10,000 miles. Now, this varies by car, and your owner's manual will give you more specific information on when it should be changed, but there is an emphasis on the fact that you do have to change it regularly. You absolutely need to change your oil more frequently if you are practicing bad driving habits, such as driving fast with heavy acceleration, you live in extremely hot or cold climates, you drive on dirt runs, your engine is old or you carry a lot of heavy cargo. 
Failure to do so will result in the build-up of sludge and debris around important parts of your engine. Your camshafts and valves need to be lubricated with oil so they move freely, and debris and sludge holds that up. There is also a good change that parts of your engine will rub against each other causing even more damage to your engine.
What this eventually will turn out to be is an expensive auto repair. Instead of an oil change, you'll be forced into an expensive engine cleaning or replace worn-out piston rings. If you ignore those problems, you could be in even more trouble. Those pistons could eventually seize or your camshafts themselves could be damaged. Think of an oil change as a type of insurance so more expensive problems don't occur.
Here at Waldorf Dodge, we can properly examine your car to make sure that your engine isn't damaged further from not changing your oil. If it is,  we can still fix it. If it turns out that you have no sludge or debris, we will change your oil in a timely manner and get you back out on the road. Make sure you check out our service specials for great deals!
Along with a wide variety of automotive services and repairs, Waldorf Dodge also has the largest inventory of new Dodge models. Come down to our showroom today and have one of our staff members answer any of your questions and set you up for a test drive.
Additional Information