Getting your tires serviced is the number one way to prevent flat tires from occurring. Getting a flat tire when driving or finding on when you get into your car in the morning is one of the most irritating experiences drivers can have, so doing everything you can to prevent this from happening will keep you driving in comfort.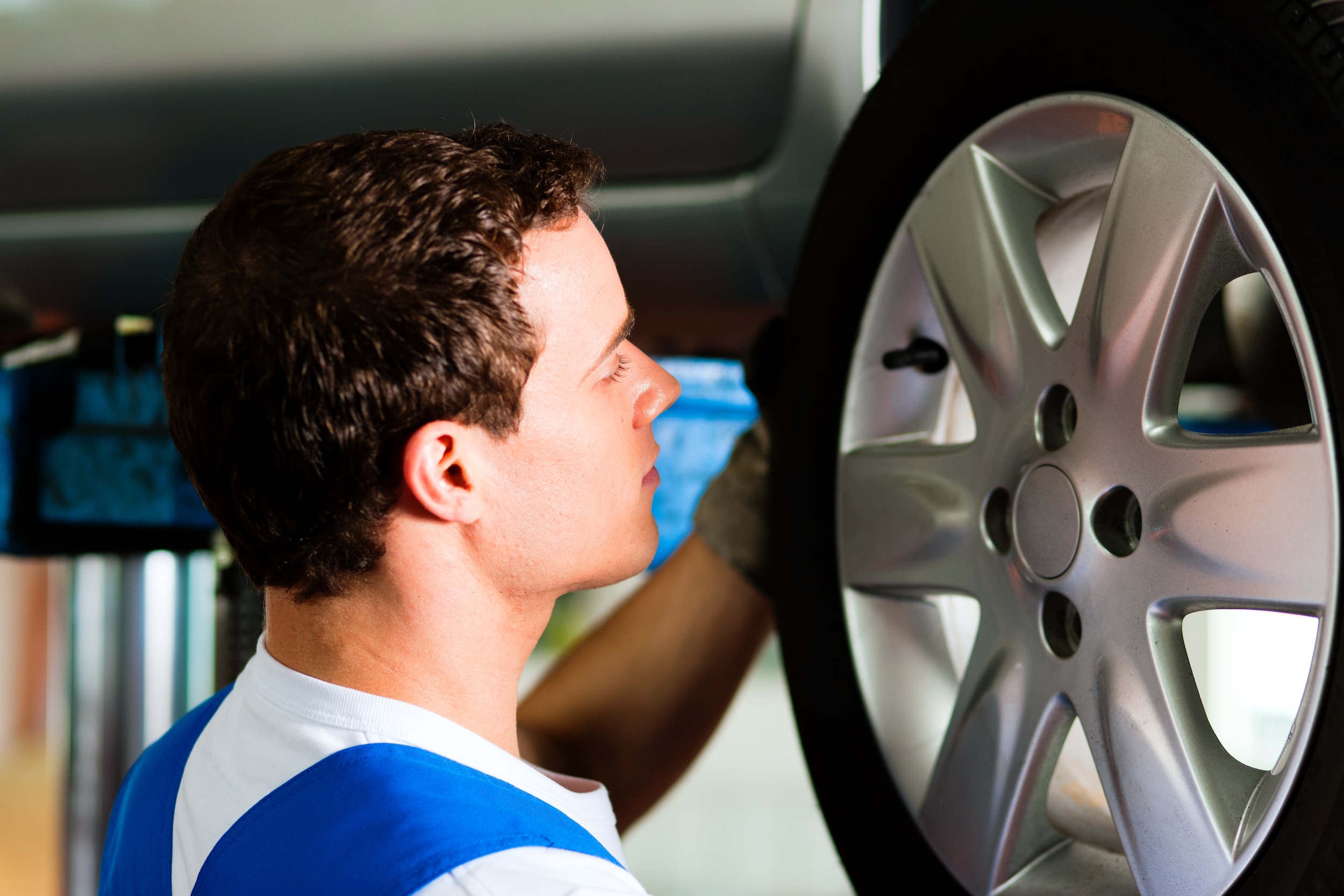 Waldorf Dodge's service department provides Brandywine, Annapolis, and Lexington Park with top-notch automotive repair, including servicing your tires. Our staff of highly trained professionals are experienced in numerous automotive fields and can properly diagnose and fix any tire problem  you may have.
Tire inflation is of the utmost importance to keep your tires in good health and out of the repair shop. Contrary to popular belief, the suggest PSI for your tires isn't on the tire itself but rather on your door's sidewall or in your owner's manual. This is crucial to know because inflating your tires to the wrong PSI can be detrimental to their health. Overinflation makes your tires too heavy and can cause misalignment of your drive axles. Uneven inflation will have the same effect.
Waldorf Dodge can help in several ways to prevent tire damage and provide tire services in Waldorf, MD. There are some services that are difficult to do by yourself at home, so bringing your car to Waldorf Dodge's service department will assure you that you're getting the best service possible and the job will be done correctly.
Waldorf Dodge's service department staff are experts at tire rotation. The usual suggested schedule for tire rotation is twice a year, or every 5,000 miles, but since this varies from car to car, your owner's manual should give you a more precise timeline. Tire rotation helps ensure that your tires wear down evenly. Tires will inevitably wear down, but rotating your tires will extend their lives.
Uneven wear can also occur when you don't have your tires aligned properly. You can tell if your tires need alignment if you notice that your car pulls from side to side when driving on a flat road. This pulling generally indicates that it's time to take your car into a service department for alignment. When you schedule an alignment with Waldorf Dodge, we'll get your car in and out and back on the road in a timely manner.
Simple wear and tear from the road will eventually lead to your tires losing their tread. This increases the chances of hydroplaning in rainy or snowy conditions. Our staff at Waldorf Dodge can properly examine your tire wear indicators to see how much tread you have left and how we can retread them for you.
Waldorf Dodge's service department specializes in many different auto repairs. We proudly serve Brandywine, Annapolis, and Lexington Park with the best repair services, including everything you need for your tires to continue working properly.
If you're experience problems with your tires, or anything in your car for that matter, schedule an appointment with Waldorf Dodge's service department and experience our courteous and expert service.
When Do You Need A Tire Change?